My late mother, Ruth Ann, was a master quilter and my source of all my love of art, color, and pattern.  She also introduced me to Zentangle… after her passing!   You can read more about this story, that still gives me goosebumps in my first blog post here.
This past year, I took her birthday off as a vacation day to tangle and create in her honor.
My plan was to use the colors from her most magnificent piece to create something that would forever remind me of her.
But then, I saw it.  The intensely interesting and off kilter starburst surrounding the small center square?  I had to deconstruct it… and so I did.  On her birthday.
Now, MyMuze can now remind me every day of the ultimate source of my love for patterns and color – my mom…my muse.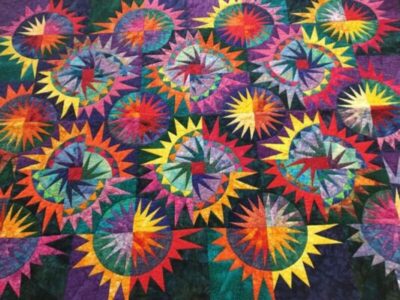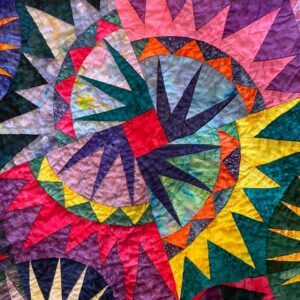 Here is the stepout for MyMuze.

Here is a Video Demonstration of MyMuze
Here is the stepout for Gitwel, a tangelation of MyMuze: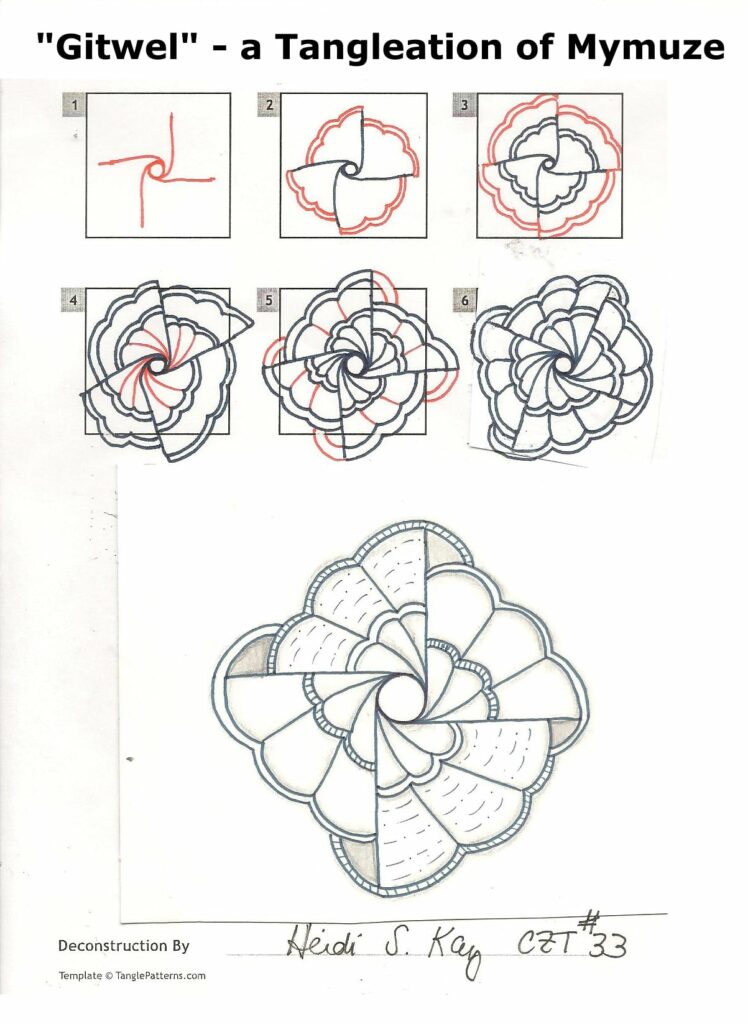 Here are two stepouts of MyMuze as a fragment (you can see a sample of how I have used it in a border above and below:  Notice how the first fragment differs from the alternate fragment.   One is asymmetrical and the other is symmetrical.
Here are some of my creations with MyMuze and Gitwel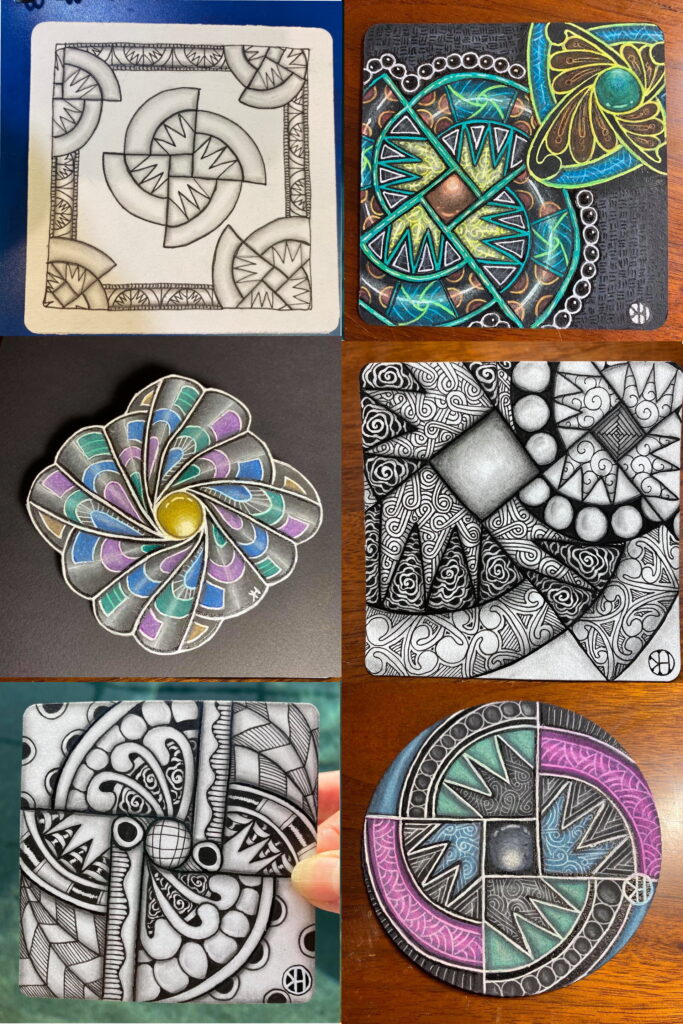 Other Links: 
MyMuze as featured on TanglePatterns.com
MyMuze Demonstrated on YouTube by The Tireless Tangler
Melinda Barlow's video demonstration of Gitwel